Welcome to Brantford Toyota, one of Ontario's oldest admin fee free Toyota dealerships!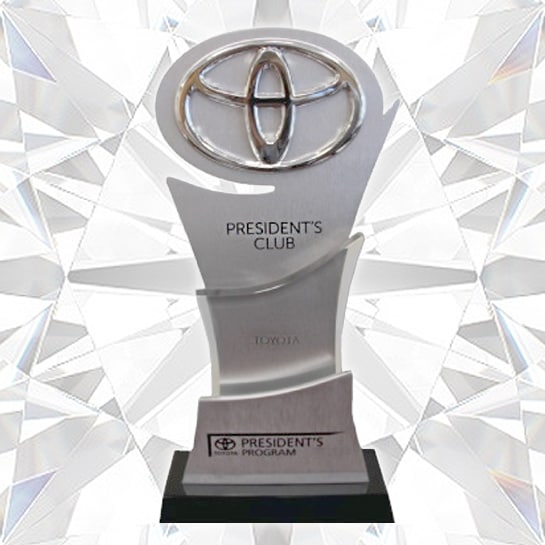 2018 President's Award Recipient
Each year, Toyota Motor Sales recognizes its finest dealerships with the prestigious President's Award. It is recognition for dealerships that continue to go above and beyond at each customer touch point and represent the best of the best. This award is recognition for every member on our team in all departments, even our team members who are not guest facing play a huge role in this achievement, it takes an entire dealership team working together for these kind of results!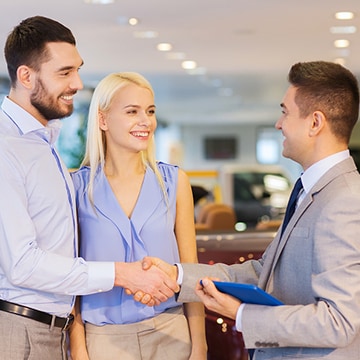 Committed to Customer Service Excellence
Brantford Toyota is committed to excellence in customer service at every point of contact. Our teams go the extra mile to provide you exceptional care, and we ensure that your ownership experience is rich with benefits. We personalize our services in line with your requirements, and we make sure that we meet all of your expectations at Brantford Toyota.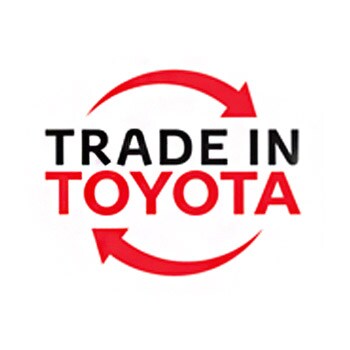 Best Value for Your Trade-In
We're always looking to add new vehicles to our pre-owned inventory. We use Market Value Pricing to evaluate every trade-in, and will pay you top value for all makes and models. We're looking for everything from economy hatchbacks to large SUVs, and make it easy for you to trade-in your old vehicle and drive home your new one.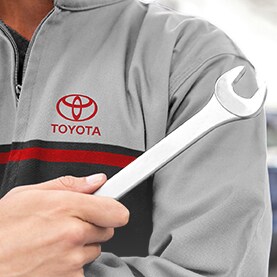 First-Class Service Experience
Our service professionals are all factory-trained Toyota enthusiasts, and our state-of-the-art equipment is all Toyota Canada approved. We wash your vehicle after bigger service jobs, and offer you a complimentary shuttle service with every visit. Enjoy an exceptional service experience every time you maintain or repair your vehicle at Brantford Toyota!
These cars make a difference
Brantford Toyota is committed to supporting communities across Brant County. We organize fundraisers year-round, and regularly donate to important charities in the region. We are particularly known for our support of local housing and social assistance organizations like Nova Vita. We are driven to support our community at Brantford Toyota!
Learn More

Linda D.

We just purchased a new Highlander from Brantford Toyota and had the best buying experience ever. We met several sales and service people during our purchase and they were all very pleasant and friendly. It is an experience that I'd have again should I want another Toyota. Thank you all and I would absolutely recommend Brantford Toyota.
Mark B.

There are only five stars to give, and for the service I received at Brantford Toyota, there really should be 10 stars! From the moment I stepped out of my car, I was greeted by their friendly and knowledgeable team who went above and beyond to help me with my purchase. Great job Brantford Toyota! I highly recommend this dealership to everyone.
Violetta C.

I recently bought a Prius from Brantford Toyota. The team was very knowledgeable about Toyota vehicles and others as well. They were all about making sure each customer ends up with a car that will meet all of their needs. Great communication, smooth process! The team is very open, and straight to the point. Highly recommended!